About us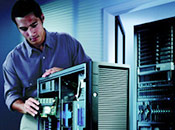 Computer Expert focuses on providing services and integrated IT solutions to companies. We are part of Quercus Holding, alongside with other companies which offer complementary services – media and advertising services, Public Relations and Communication management, software development, telecommunications and infrastructure, security services. Thanks to our logistics, we offer our clients services guaranteed by service level agreements (SLA) organized in flexible packages that suits the available budgets, which contributes to a drop in the total cost allocated to the IT sector and ensures a stable workflow.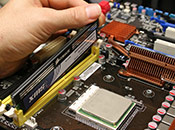 We have been a constant presence in the domain of IT outsourcing services for more than nine years. We have a history of proven experience and a comprehensive portfolio of provided services, customized to the needs of every client. Our team of specialists provides the support and the essential solutions demanded by a proper functioning of the IT infrastructure, allowing our clients to focus on the development of their business.
We pride ourselves on making available to our clients high-quality integrated IT solutions, supplied by a technical team with a vast experience that also benefits from the assistance of a competitive logistics system, allowing a strict cost control and a reduced reaction time.